The journalist Tim Schaefer splits his time between New York and Germany since the spring of 2006. He reports weekly about Wall Street for the leading German finance publication Euro am Sonntag. In addition, he writes for Börse Online, finanzen.net and the stock newsletter Prior Global and Prior Börse.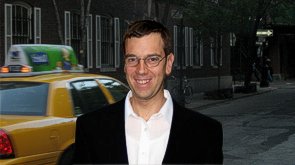 While growing up in southern Germany, Tim was fortunate enough to have spent extended periods of time as an exchange student in locations such as Paris, France; London, UK; Indianapolis and Houston, USA; Athens, Greece; and Izmir, Turkey. With this exposure, Tim became fluent in English and French, in addition to his native tongue of German.
Tim received a bachelor's degree in economics from the Berufsakademie Mannheim in 1996. Upon graduation, he was hired by the local government of Mannheim as an accountant. During high school and college, Tim also spent time writing for several local newspapers and special interest magazines. With plans to combine his strong interest in writing with business, Tim decided to obtain a master's degree in journalism from the University of Hohenheim located in Stuttgart, Germany. While working toward his master's degree, he interned in 1998 for one of the world's most famous newspapers, Frankfurter Allgemeine Zeitung. Following completion of his master's degree in 1999, he was hired by Egbert Prior, a well known publisher of stock market newsletters in Frankfurt.
Tim is also a certified investment analyst. He received his certification from the European Federation of Financial Analysts Societies (DVFA) with locations in Frankfurt and Paris.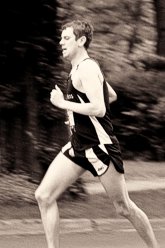 He has participated in interviews on more than a dozen television and radio programs including n24, the top news channel in Germany. After nine years of work in Frankfurt, Tim decided to make New York his new home.
Currently, Tim lives in Manhattan's Financial District as well as outside of Frankfurt. Since 2006, Tim has expanded his interests to include running, cycling and swimming. In the past year Tim completed multiple triathlons and marathons, including the New York City Marathon.
Contact:
Tim Schäfer
Journalist/Correspondent
Office:
99 John Street, Suite 2201
New York, New York 10038
USA
Phone: +1 646 897 0421
Hedgefondsmanager Guy Wyser-Pratte
in seinem Büro in Manhattan   Januar 2007
Madoff-Jäger Harry Markopolos
  Mai 2009
Börsenexperte Marc Faber
Times Square bei Eiseskälte   Januar 2008
Börsenexperte Harry S. Dent
New York   August 2009
David Garofalo, CFO Agnico-Eagle
New York   September 2009
Hape Kerkeling
Manhattan   September 2009
Fondsmanager Munish Pabrai
Omaha, Nebraska   April 2009
Charlie Munger
Marriott Hotel, Omaha, Nebraska   April 2009